Product: remote controller in GPS tracking
Model No.: remote controller in GPS tracking
It's a kind of local wireless Technology based on RF433.92MHz frequency. Users can operate near the vehicles like you operate car keys. Users also can control car like car engine or car door by using signal receiver(AT09), which it can control cars via its digital output with relays.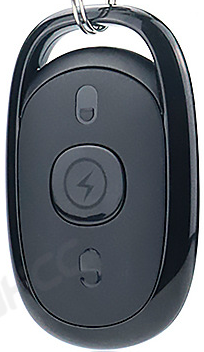 Remote Controller Receiver
AT09
, as TPMS receiver, integrates the GPS, GPRS/3G, RF433 technology into itself collecting intensive data from vehicles. AT09 is the base of remote controlling function.
How Remote Controller Functions in GPS tracking solution?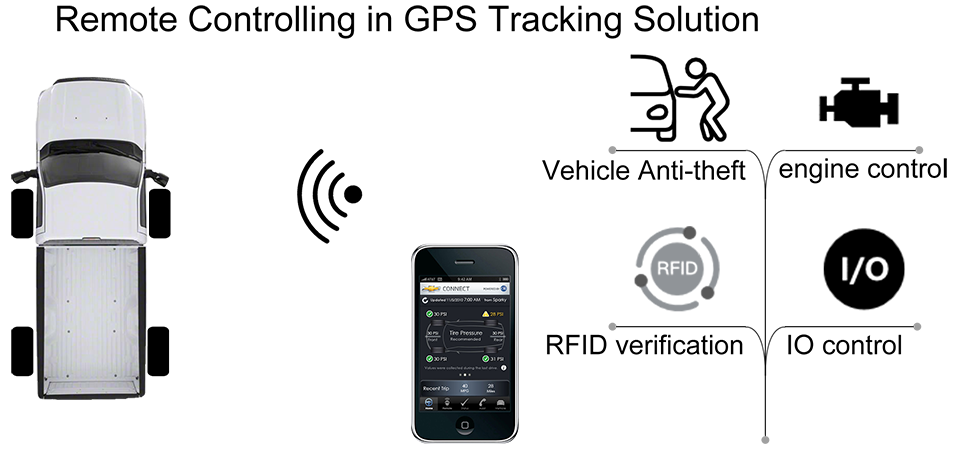 Features
● unique ID for authorization as RFID function. Automatically detection of remote controller by GPS tracker
● 20meters wireless distance
● three buttons to control vehicles engine or other functions by enabeling or disabling digital output. Or user defined mode
● easy for use and compact size. as small as car key, as light as feather
● lower power consumption for more than 4 years working hours
● RF433.92MHz wireless radio frequency

Sub-1G Characteristics
working frequncy
20 - 960MHz
modulation mode
OOK | G/FSK
data rate
0.5-40kbps(OOK) | 0.5-200kbps(G/GSK)
Working current
18mA@+13dBm, 433.92MHz FSK
Lower Power Consumption Characteristics
working voltage
2.0v - 3.6V
operation temperature
-40°C--85°C
Benefit from Remote Controlling Function In GPS Tracking
●
RFID function for authorization
unique ID as RFID used for authorization. User can take authorization work from several meters away. When driver walks away with remote controller, device will change to unauthoriszed mode. The vehile's engine is not started since the digital output would be enabled to cut off engine circuit until the remote controller back to available wireless area where remote controller receiver can detect the signals from remote controller.
●
IO port controlling
Three buttons for controlling the IO port. User can define functions on the three buttons like control control GPS trackers' digital outputs.
●
Easy to use
User doesn't need to text sms commands or operate on APP to GPS tracker. Text messaging or APP operation would be a little more complicated with your fingers and if cellphones signal is not good. Even the cellphone signal not good, the local wireless network still work on wireless receiver. just one press or walking closer to vehicles would affect the gps tracker working.